Almost all family owned businesses start off being managed by the family, but over time should you keep it in the family? Before we examine the key issues to consider, a spoiler alert - the most successful are ultimately those who combine family ownership with professional management.

For any family owned business the experience of managing intergenerational transitions is challenging. In our experience supporting several second and third generation family businesses, we believe there are key questions to ask: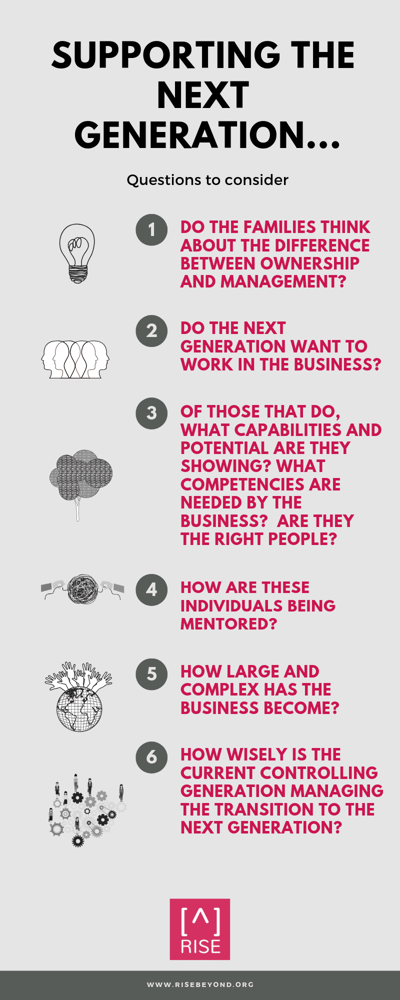 We've seen examples where both first and second generations have transitioned well. In contrast, there are those where the control needs of the founder(s) jeopardise this critical transition and put the future success of the business at risk. This is why it's essential for family owners to have thought through two separate yet related issues: how to ensure the effective stewarding of family wealth tied up in the business; and how to oversee the participation of family members as executives in the business.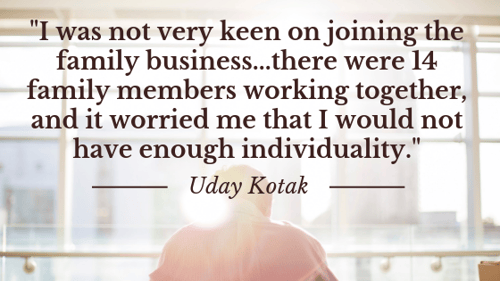 The transition to

professional management
If a business decides its future lies in being family owned / professionally managed, it's important for the family to think about where they are in relation to that transition and about where they think they need to be. These are deeply personal considerations for which there is no one answer. Within any family there are emotional relationships and history, but in a business context a situation can be exacerbated, sometimes making objective decisions difficult to take. So handling family tensions is a key aspect of managing a family owned business. The resolution of such issues may come down to good leadership or management but the prospects of success will be enhanced by adopting a structured approach. The absence of a formal structure can also inhibit growth and profitability. It's important, therefore, to design an approach that builds in transparency of information whilst empowering people to act.
A space to grow
The most successful have a well defined Board process with agreed family members and / or nominees. The Board has an oversight of the business and agrees the company's purpose and values. Its focus is on administrative governance and compliance. If its aim is to become a world class global player then a prerequisite is the ability to attract and retain the best possible professional executives. That also requires space to be created for them to grow and to be well rewarded. The best companies are meritocracies and the key principle is that the top jobs in the business have to go to those best qualified to do them.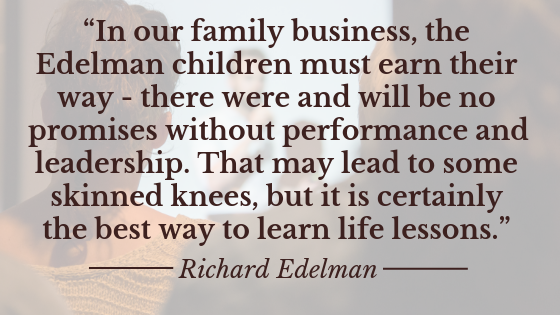 But what does that do for the prospects of younger family members? Should they consider working outside the family business initially to gain wider experience? Their mentoring and support becomes vital - accelerating their development, yet mindful of the potential impact on the individual, the business and the family of being promoted too fast. If it's a challenge when a professional executive reaches their level of incompetence, it becomes tragic when it's a young family member.

In our next blog we explore the value of a Family Council in managing a family owned business; how it can help prepare for the future and how it can enable both family and business to thrive.