Meeting Megan Taylor
Megan discusses how her experience as a professional dancer has informed her work with people and organisations.
Joanne Wood
Topics:
Consultant Spotlight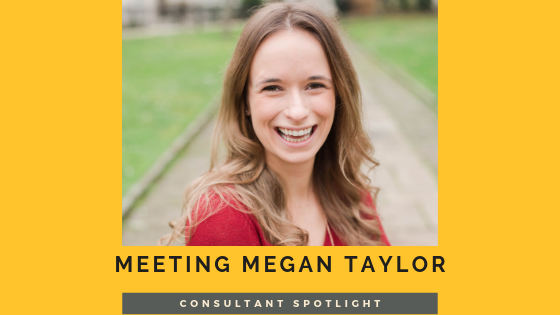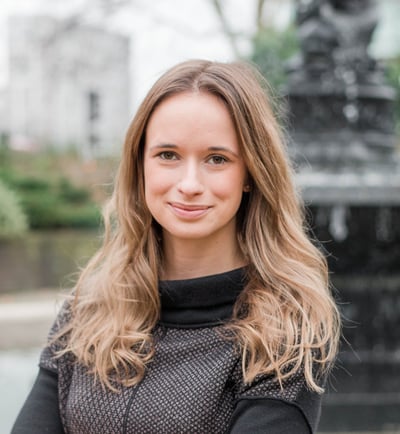 What do you really enjoy about your work that you'd like to share with others?

The thing I most enjoy about my work is the variety that I am exposed to. One day I can be on-site facilitating client work and the next I can be at home designing our website or improving our internal account management processes. I am a Jane (Jack's female equivalent) of all trades, and I love being a generalist. I used to feel insecure about not being an 'expert' at any one thing, but I have come to realise, that even 'experts' feel insecure about their expertise and that in the end, we are all learning, all the time. I think my natural curiosity for developing my ability across the board is a good thing (I am currently reading 'Range' by David Epstein, who seems to suggest it is anyway!) I enjoy the start-up stage of companies and the 'jump in and learn' energy I think I have always had has definitely been a useful trait in the development of ideas and strategy.

What has been your biggest learning experience in the past few years that has shaped the way you approach your work?

I have just finished an MSc in People and Organisational Development and the way I was challenged and encouraged to inquire into the way in which I do things has hugely informed and shaped the way I work. Anybody that has worked with me knows that I enjoy productivity and getting things done. I thrive on being busy and feeling that I am being useful to others. In the past this incessant drive has created a sense of overwhelm, burn-out and it was often experienced as intimidating. Whilst I am likely to always be someone who enjoys momentum, I sensed there was probably a more holistic, inclusive way of working that was more enjoyable for me and for those around me. The inquiry into these patterns of behaviours and the childhood stories that underpinned them helped to raise my awareness and ability to notice in the moment how I was reacting. It has improved my criticality (not jumping at the first idea I get, but questioning first) which ultimately has made me a more effective decision maker and therefore (I hope) a more useful person in the steering group of this RISE community. More importantly for me though, it has increased my capability for stillness, which has had a big impact on my sense of presence with others and the sustainability of the work I can offer.

What got you interested in this work?

I used to be a professional dancer. When I tell people about this, they often ask "wow, so what you're doing now is quite different?!" my response to this is "actually not as different as you may think". Dancing is all about connection and movement; a physical and emotional expression of thought, ideas, stresses and opinions. I look back now and realise a lot of my ability to 'read a room,' sense emotion or pace my work was developed back when I was training in ballet school. Your sensing of others around you and ability to work with one another, trusting each other (especially when being thrown in the air by your partner) was paramount as a dancer, and I believe these skills are just as important in my work as a facilitator and coach.

When I was a professional dancer in London, I got very interested in the dance community. I would be fascinated by the dynamics at play when I attended auditions, dance classes, or when I was teaching my own classes; watching how people watched others, insecurities running wild, each of us wanting to prove our worth or ability - seeking recognition, and in some ways assuming an alter-ego as a self-protection mechanism - because showing who you really were felt too risky. It was a tough industry, and one with very little personal or professional development support. As freelance dancers, we were constantly developing our technical and performance ability - but yet rarely invested in our mental health and wellbeing or the practicalities of running a self-employed business. I saw and experienced a lot of internal struggle and suffering and I felt an urge to do something about it. I started a company that aimed to offer dancers educational programming focused on personal and career development. Providing one-off events to full length programmes that helped dancers to connect with their values, gain in confidence, network effectively, and build on their professional ability. I loved running these programmes, I got such joy from hearing about the positive impact I was having on individual's lives and discovered that I was quite good at facilitating and coaching people.

What do you find valuable about this RISE community?

Being involved in the curation and development of this RISE community has taught me so much. It is rare to be a part of a group of people where there is such compassion and connection and at the same time criticality and rigour. I enjoy that there is no where to hide and an acceptance of each other's imperfections yet still the pressure to continue developing. The input I get from more experienced colleagues continues to improve my client work, and the thought provocation as we get our hands messy in the complexity of topics such as culture or sustainability often leaves me exhausted, confused yet energised.

Contact us
Ready to talk?
Contact us today
This is the first step towards addressing challenges and exploring possibilities. We'll work with you to reflect, understand and experiment to bring about change.