Working with complexity in organisations: reflections on a pandemic MSc
Jemma writes about her experiences of learning more about complexity in relation to her work with organisations, as part of her MSc at Rofffey Park.
Jemma Barton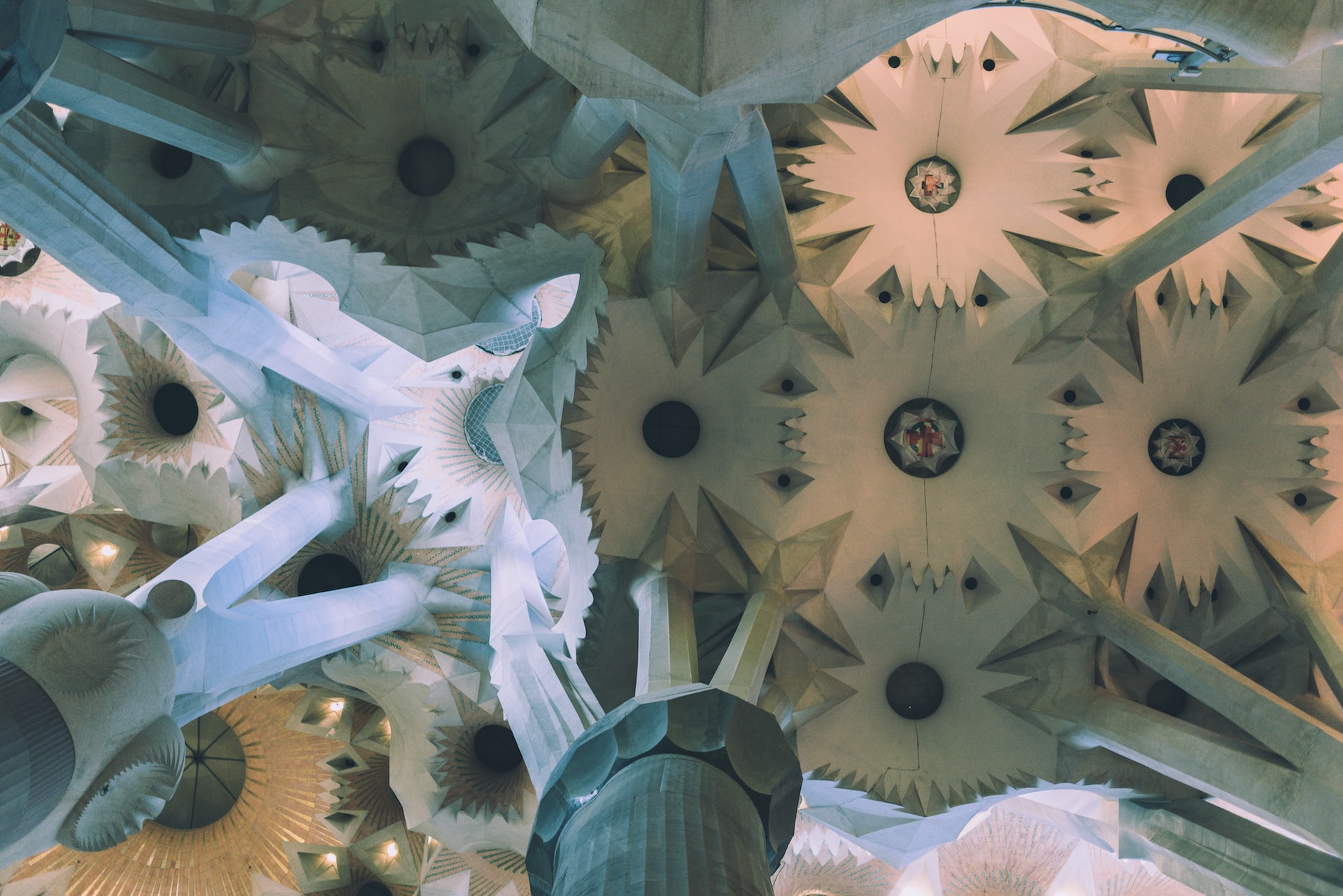 Early this year I completed my dissertation as part of the MSc with Roffey Park in People and Organisational Development. I explored what it means for consultants to work from the assumption that organisations are complex.
MY REASONING FOR THIS...

My interest in this topic stemmed from my experience that organisations are not how I had grown up thinking of them as linear or mechanical. And if this is not the case, what are they? I was curious about what this meant for the prescribed models, binary comparisons and stepped processes that filled textbooks and articles, and how that influences how we approach work with organisations.

I wanted to understand complexity better, too. I had found the field hard to grasp, like a mystery protected by smoke and mirrors. I was curious to see if I could make sense of it (hello ego!) AND find a way to bring complexity alive in my practice, creating ways for clients to engage with these ideas in a useful way and without feeling so overwhelmed.

Undertaking what turned out to be a Covid MSc - the idea that the world is inherently uncertain and complex - was even more apparent.
THE APPROACH

Following a significant period of research on complexity, I ran a cooperative inquiry with a group of consultants who held expertise in this field to explore what it means to their practice. I hadn't anticipated (naively) how much 'stuff' I carry that informed my struggle with this topic.

The rigor of self-managed learning and the learning set environment in the MSc mean people see you, warts and all. My group challenged me to explore how I conceived complexity, pushing my understanding, enabling me to make greater sense of the subject and, critically important to my practice, how I related to it. The cooperative inquiry process was rich in sense-making and led to an analogy which I termed the music of complexity, where we explored its notes, timbre and cadence. I began to connect and feel complexity in a different way.

SOME EARLY INSIGHTS

We deal with complexity every day. Seemingly, however, in organisations, we make it harder for ourselves. That is partly due to how we construct our ideas about what an organisation is, how they should run and what that means for the way we think we should behave in them. This discrepancy hinders us in what we pay attention to and how we show up and engage.

In reality, we have many of the skills and ways of being to better support ourselves to work with complexity. The linear box models we seek for security and answers can actually counter our success.

ARE YOU SITTING COMFORTABLY?

I'd like to share a client story that I explored in my paper, where I supported the transformation of how a group worked together because they explored some of the complexity and dynamics they were getting stuck in and had the opportunity to make sense together.

Spoiler - even though the approach felt different, they already had the tools to make it a success.

Client Story - Thesis Exert

This experience with a group in Manchester highlights the importance of intuition and the power of exploring through conversation. For context, the event was to support a newly acquired part of the client's business to work effectively with a recently evolved, highly complicated process.

The experience showed me the importance as a facilitator of paying attention to somatics and intuition. I had an idea that the group could explore identity - it came to me as a flash, centering in my chest as warmth. I encouraged them to explore their new identity as a group. There was uncertainty around the concept and its relevance. I held onto my intuitive sense of what was useful rather than backing off; I nudged them to go deeper. The group ended up creating a metaphor around the game Downfall. They were the central cog whose placing and position impacted the wider interconnected groups. They could play with this metaphor and their dynamics and connections in a different way.

This links to Stacey's work on complex responsive processes, who would define these as social processes. In exploring their identity, the group made their sense of self, norms, and values and saw their interdependencies. Being in dialogue around their patterns and connections supported a shift in their awareness alongside new knowledge and understanding.

Defining this helped them have discussions around their understandings of the dynamics between them. Affording them time to be together in a different way to usual was a powerful element of the process. Their checkout comments centered on connection, confidence, and possibility. This can be transformational, though it is not a one-size-fits-all process as sometimes members of the group do not connect or relate to the group metaphor. In this case, six months later, the CEO shared with me how the group has transformed; the comment was 'I'm not sure what you did!' and to be honest, I can never be sure - that is complexity after all!

If you are interested in this topic - please get in contact; I am keen to create further conversations and connections with people around complexity and explore how we make it accessible.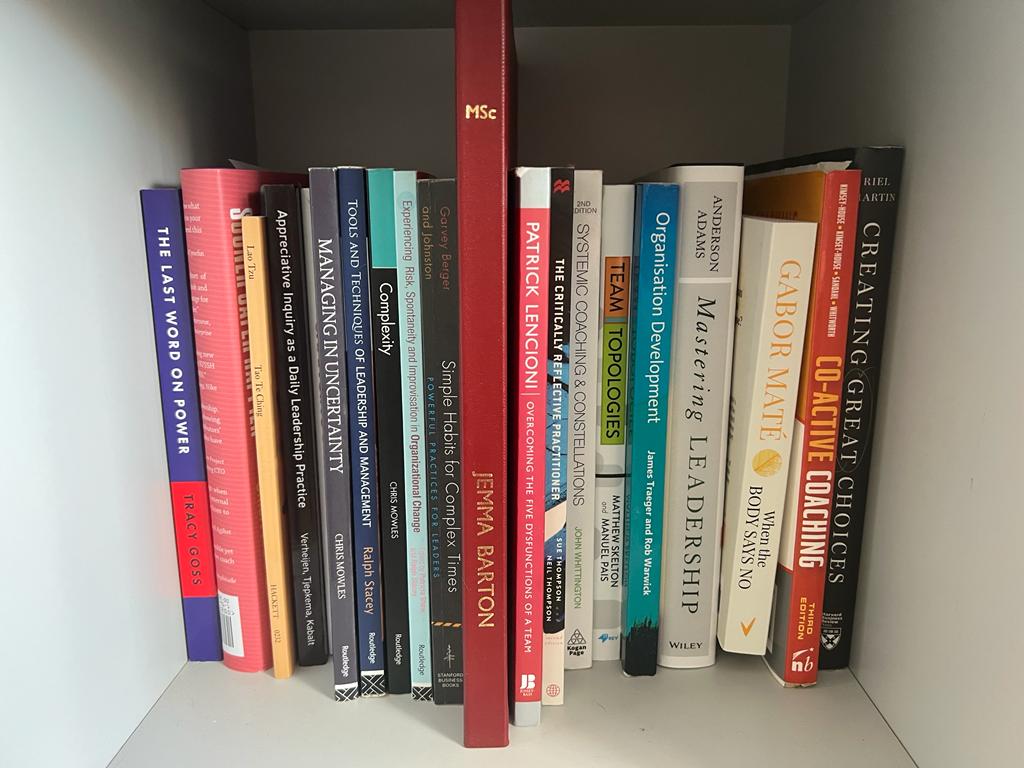 Stacey RD (2000) Strategic Management and Organizational Dynamics: The Challenge of Complexity. New York: Prentice Hall Stacey, R,. (2012) 'Tools and Techniques of Leadership and Management, Meeting The Challenge Of Complexity' Routledge, New York
Stacey, R,. Griffin, D,. (2008) Complexity and the Experience of Values, Conflict and Compromise in Organizations' Routledge, Abingdon

Stacey, R.D,. Mowles, C,. (2016) Strategic Management and Organisational Dynamics :the Challenge of Complexity to Ways of Thinking about Organisations. Pearson
Contact us
Ready to talk?
Contact us today
This is the first step towards addressing challenges and exploring possibilities. We'll work with you to reflect, understand and experiment to bring about change.