Meeting Chris Alder
Chris has wide experience as a leadership coach and consultant. He is also a Zen Buddhist Priest and long-time meditation and mindfulness teacher.
Joanne Wood
Topics:
Consultant Spotlight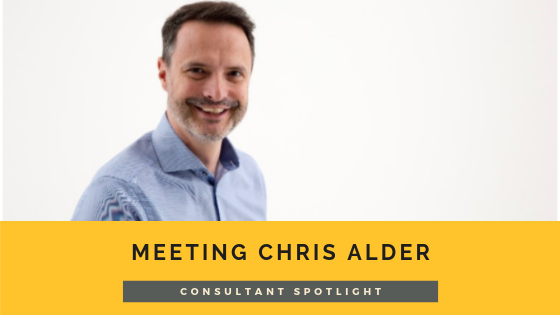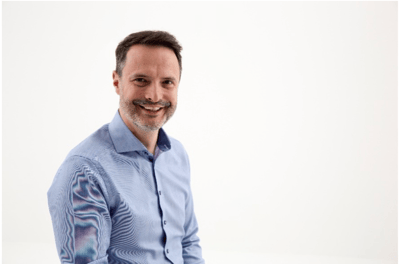 What do you really enjoy about your work that you'd like to share with others?

I totally love grappling with the complexity and the unknown nature of the work that I do at RISE. Every client engagement is different, and it takes presence and curiosity to keep showing up with fresh eyes, a fresh mind, and not bring any preconceived ideas about what is the organisation's current reality, or what the future may look like for them. For me, this kind of challenge is exciting and extremely rewarding, alongside being an ongoing stretch of my own personal capacity to navigate the unchartered territory I explore with each client. I know when it's been a good day when my brain slightly aches, and you can almost see the smoke coming out of my ears from the complex nature of the work that I have encountered.

What has been your biggest learning experience in the past few years that has shaped the way you approach your work?

Wow, it is pretty hard to narrow that down to just one, there have been so many in recent years. One that has certainly shaped the way in which I work is related to a RISE client I worked with quite recently. My colleague and I were introducing and exploring vulnerability with a senior leadership team as a way to build trust and increase organisational capacity. We showed one of my favourite videos by a woman called Brene Brown, who is one of the leading experts on the subject right now, to set up an exercise on vulnerability with them. The video usually gets a generally good response, with a few people pushing back and resisting a little.

This group was very different, they all pushed back, and could see no benefit from encouraging a culture of personal vulnerability in their team. This left me in the awkward position of deciding how to proceed; to engage with the planned exercise or not. I followed my instincts and jumped in by modelling vulnerability myself first and doing the exercise in front of this group of very sceptical managers. It was a real personal challenge and I also knew I had to not hold back, be authentic, and to set the scene for them to explore this challenging issue themselves. The pressure was on. After I completed the exercise the mood in the room changed straight away, there was a sense of confusion, intrigue and still some fear mixed in with excitement as everyone tentatively followed my lead.

What I really took away from the experience was the need to trust my instincts and sometimes, really stick to my guns and just jump in headfirst. Vulnerability breeds vulnerability, I knew this cognitively beforehand, and that day, I really got to experience it first-hand and see the impact it had on the group. The following day when I saw them again after the exercise had settled, as facilitators we saw and felt a palpable difference in the room, This was a big shift and I think the exercise played a big part of that. There was more playful energy between them, while also being more relaxed and at ease, and they were far more open and ready to engage and challenge each other personally. This was a big shift from how they were before the exercise.

What got you interested in this work, what continues to motivate you, and what do you wish you had known earlier?

Since my teens, I've had an interest in personal and collective change, and started asking some of the bigger questions in life early on, like 'why are we here and what is life about?' This led me to travel extensively for most of my 20's to experience different cultures and try to understand different perspectives on life. To fund my travels, I worked as a chef which really let my passion for life and creativity flourish. What I discovered early on in my culinary career was that by and by, food was pretty predictable. If you do A, B and C with a good steak, you'll always end up with an exceptionally cooked piece of meat. I started to really enjoy this logical and methodical approach to food, and it served me well. It took me all around the world and I ended up working as a private chef for billionaires in their incredible homes and on their ridiculously luxurious superyachts.

Amazing as these experiences were, something was missing for me, the people around me, the leadership styles and the cultures of organisations I worked in started to fascinate me far more than the predictable food I was cooking. I left the luxury side of the industry and ended up in running the kitchens in a spiritual and personal development retreat centre in Scotland. It was here I discovered how non-logical, unpredictable and damn right complex human beings are to work with compared to food. I was hooked, and ever since I've been working on developing a very different set of skills to transform people, teams and organisations, not food.

What I wish I knew years ago, especially in my 20's, was that fact that underneath the tough exteriors of every person I've ever met, lay the same basic human insecurities and fears that I also have. That no matter what people's title, role or status in life, there are ways to cut through the façade and have an honest, real and vulnerable conversation with anyone.

What do you find valuable about this RISE community?

As an independent consultant, it can be hard to find the critical challenge and intellectual stimulus to continue to grow and develop yourself and your work. So, the RISE consultant community offers me a supportive, dynamic collective of practitioners who are striving to be extremely reflexive and real with each other. This is what attracts me most and is what I see is our unique competitive advantage compared to more traditional consultancy firms. We aim to continually challenge each other, the thinking behind our work, the assumptions we are making and the approach we are taking within all of our client delivery work. Meaning we are able to tap into the collective wisdom of the group and constantly provide the best service for our clients, while all growing and developing within it.

How can we continue to improve the way we bring consultants together?

As RISE is a virtual consultancy organisation, we face many challenges on how to connect, communicate and organise ourselves in a way that is productive and creates a strong sense of culture and belonging. In the past, I really don't think this would have been possible, but with the advances in video conferencing like Zoom which we use extensively, and other technology, we are making real progress. We gather twice a year in person for retreats and there are multiple opportunities to connect on a weekly basis via video call. Having been part of the community for nearly three years and having met most of the consultants multiple times in person, this feels solid for me, and I do wonder what the experience is for some of the newer consultants. For those who may be new to this digital online way of connecting and working collaboratively across multiple platforms (Slack, Trello and Gdrive), it must seem pretty overwhelming at times. Unlike traditional offices, there is no one sitting next to you to ask the odd question, and I can only guess that it might feel a little lonely and isolating, which is exactly the opposite of what we are hoping to create at RISE.

Maybe the next step we need to explore is an even more comprehensive onboarding and mentoring approach for the new consultants. We have been experimenting successfully with small peer learning groups within the community that new members are invited to, and I also see a real benefit from more one on one time to connect in deeper ways; for newcomers and for all of us.

What do you think is the best way for someone to participate in the RISE community or get the most out of it?

Like everything you do in life, the more you put in, the more you get out. I know it is a real cliche, but it has certainly been my experience of RISE so far. The unpredictable nature of the workload of an independent consultant actually works to my advantage here. When I am in hectic delivery mode within my own business, all I have to do is to keep up on with RISE Slack workspace and stay connected, which takes me 5-10 mins a day max. Whereas when I am quieter and have more available time, instead of sitting at home panicking about the next contract, I focus my time engaging more with the RISE community in all of our various mediums. This engagement offers me a place to learn and grow in a dynamic environment, while also offering me the opportunity to offer and share experiences and insights from my own practice. I find it an extremely mutually beneficial experience and it is a far more productive and satisfying way to spend my downtime between projects.
Contact us
Ready to talk?
Contact us today
This is the first step towards addressing challenges and exploring possibilities. We'll work with you to reflect, understand and experiment to bring about change.