A Client Conversation: Polly McAllester from Bruntwood
Bruntwood and RISE have been working together since 2015. Jo caught up with Polly who is the leadership development director at Bruntwood.
Joanne Wood
Bruntwood and RISE have been working together since 2015. Polly is the leadership development director at Bruntwood. She works with the board and the senior leadership team to support their development as individuals, management teams and as a collective. Jo and Polly caught up on Zoom for a chat about the work we have been doing together.
Polly: Chris (CEO of Bruntwood) wanted us to learn to work in a more adaptable and agile way, as an organisation that is continuously evolving we needed to evolve our ways of working to align more with this. RISE held a retreat with the board where we worked on strengths and shadows and on the importance of vulnerability. Soon after that, we launched our first RCA programme.
Jo
: Did you feel sceptical towards RISE?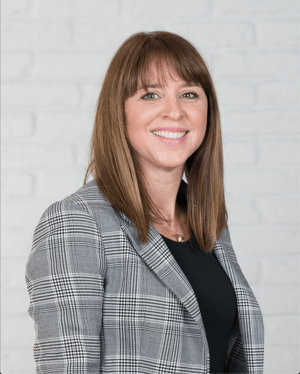 Polly: I think we just didn't know just what was going to happen; so it was quite hard to be sceptical. I remember finding the whole thing completely overwhelming because it was so different from anything that I'd done before. The two days at the launch retreat of the RCA programme were transformational because they got me thinking more deeply about what was important at work; not just what you are doing but how important a much greater focus on how you are doing it is. I had a new understanding of how we interpret each other's behaviour. For example, recognising the quieter person in the room, the person I learnt was the 'bystander', the importance of inviting them into the conversation and the wealth of insight you can gain from these people.
We created groups of six people from across the organisation. I knew the people in my group but hadn't worked closely with them. This 12-month programme completely changed how we interacted as we had created connections which otherwise wouldn't have happened. It was very powerful. I think it worked particularly well as we had a group project which made sure we worked together between the monthly video calls. These projects brought a diverse group of people together to work on something tangible whilst being aware of the way you and the rest of the group were interacting - putting into practice the things we were learning about. We didn't know each other well and wouldn't normally work together in this way but we got to learn about each other's strengths and shadow sides and how to work together effectively. It was a good year.
Jo: What do you find useful about the Peer Learning Groups (PLGs)?
Polly: So they have been going for a few years now and we are now on the fourth round of mixing up the groups. The groups of 7 or 8 people change each year, totalling around 80 people in Bruntwood who are involved. We might use the two hours to focus on a business-wide topic or to share challenges going on for each person. We learn about each other's experiences and you get support from the rest of the group. Recently people gave feedback about how valuable the process has been for them - how it has provided a space and given time to stop the day-to-day and allowed them to step back and think about what is really going on. Where do I want to see some change and how can I make that happen?
I have valued the connection of different people in the business, which has been amazing. There are people in my group that I might not usually see because we work in different locations and getting to see them every 6 weeks for a year is great. I am currently in my fourth group, so that is a large number of people I have built up a connection with that wouldn't have otherwise happened. It has opened up my eyes to some of the challenges in our business and how I might be able to help with it, directly or through offering support. It is a big investment of time so we need to know that it is doing a good job.
I work in the People and Talent team. As a part of the support teams in Bruntwood it's important to stay connected to the operation of the business. Being a part of the peer learning group means that you hear the challenges and reality of colleagues from around the business, the building surveyor, the sales surveyor, the developer.... It has definitely helped to broaden my knowledge of what people do.
When I moved into the leadership development role, I was very conscious of remaining connected to the real needs of the business and aligning the leadership development activities to these needs. The PLGs were a great way of helping me to avoid becoming detached from the reality of what we are trying to do.
Jo: Is there anything you would like to share that has been challenging about working with RISE?
Polly: I would love to know more about what you are doing with other clients, that we could benefit from.
Matthew and Megan were here recently and they came up with some really stretching ideas on how we could deal with some challenges we are facing at the moment. Nothing is straightforward. You don't get the easy route, RISE are really pushing us to think about how we could approach our challenges in a much less 'safe' way. What you do is not fixed. You work in an organic way and you always think about the context and the people. You push us as far as you think we can go to help us deal with things in a different way.
It is so valuable to us to have this relationship. Through this partnership, we think so differently and we never know what we are going to get. Often we think, "Oh my God" before trying something out, but it always goes well. When I am with Megan and Matthew my head sometimes hurts! It is a good experience though.
Jo: I know the feeling. What has changed in regards to working at Bruntwood and how does it feel to be there?
Polly: It feels like the kind of place where you can be your authentic self. I think we've created an environment where people are able to be vulnerable, to be open about what is going on with them; which means that the level of conversations that we are able to have has shifted.
There's probably more honesty and openness and people finding it easier to talk to each other because we've done all this work on being vulnerable with RISE. When you've done that; I think that other stuff becomes much easier. It's the way you might need to have a slightly difficult group conversation about a project or a piece of work, that's now much easier because we have done some really deep sharing.
Bruntwood is a place that is always changing, always evolving, always pushing and always challenging but we do that within a framework where we understand that; to make that happen, we need to focus on how we are doing what we are doing, we need to be able to be open and be honest, and understand each other's strengths and weaknesses.
We really do appreciate the different strengths that people bring and how important it is to use those strengths to get the best out of everything that we do. It's really easy for the people who are loudest and talk the most to get heard but I think we now work in an environment where everybody gets a voice. This has been a conscious thing. People are much more aware of that today. Bruntwood has always been an inclusive place to work but we have shifted this even further. We've increased our awareness of the different group dynamics which take place and how valuable each and every one of those voices is,.
The only thing that I want to add is that having worked with RISE, I really support your approach. When I hear people from other organisations talk about their experience, I say that they need RISE. You get people thinking about the way they are working together and how they could challenge themselves to think differently and step into 21st century leadership. I don't know any better organisation to do that than you guys.
Jo: Thank you so much!
To read the full case study about our work with Bruntwood, click here. To stay in contact and receive our Leaders in Conversation newsletter, click here.
Contact us
Ready to talk?
Contact us today
This is the first step towards addressing challenges and exploring possibilities. We'll work with you to reflect, understand and experiment to bring about change.