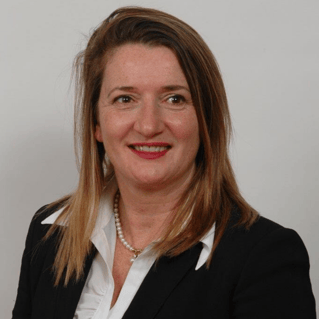 What do you really enjoy about your work that you'd like to share with others?
What I enjoy most about my work is experiencing how companies are truly placing value and investing more in OD expertise. The depth and breadth of learning in talent, leadership and organisation development is constantly evolving and expanding, making it a very rich and rewarding field to work in! As more people are looking to shift from profit to purpose, to new models of sustainability, companies are focusing on the employee experience at work. This includes how to shift from toxic work environments driven by old positional power and reward models, to new ways of thinking about the power of collaboration and connectivity in driving performance.
This work is an endless source of fascination for me. I am continuously developing my individual and team coaching practices and exploring the triggers for change. For instance, how change happens at a team level in companies.
My mission is to help companies create great working environments and a leadership culture focused on their TQ ability – 'Talent Quotient' – capacity to optimise other people's talents and potential
What has been your biggest learning experience in the past few years that have shaped the way you approach your work?
As an L&D practitioner, I started my career designing and delivering in-house training programmes in the retail industry for regional and store managers. I have always had a passion for learning and the creative design process of what is impactful learning for others, within a specific work context. What has shifted for me is greater awareness of the neuroscience behind how people learn and what actually creates behaviour and mindset changes for people in organisations. L&D practices in organisations are fast evolving with digital technology – yet thought leadership around L&D revisits approaches which were expressed many years ago required a mindset shift in companies to fully engage with. This really makes a difference.
As an OD Change Consultant, a great experience for me was influencing a senior executive team on their approaches to implementing a new business strategy; the culture change process involved across their country operations globally (shipping and transportation industry). It is really important to meet clients where they are at and not to impose solutions where they don't perceive the value. Like any personal development or growth strategy – 'we don't know what we don't know' – so it starts by asking the right questions before jumping in with solutions. The years I have spent in consulting on mid to large scale projects and coaching individuals and teams has really honed my skills in helping clients to be clear about what they are prepared to invest in and to take ownership of, in terms of their efforts and resources, to lead effective change.
What is a struggle is gaining access to key decision-makers and influencers in an organisation. It is an ongoing process of refining and adapting my approaches to consulting. RISE is a wonderful source of learning as a community. How we explore, challenge and evolve our own practices, what we want to bring to companies, what really adds value
What got you interested in this work, what continues to motivate you, and what do you wish you had known earlier?
I have a real passion for people development in companies. What continues to motivate me is the mission to create a better world by creating better working environments. This requires an ongoing process of exploration and inquiry into what really creates value for people at work. How this differs across levels; individual, team, departmental, regional, corporate etc. How value is created across the complexity of needs in an organisation.
What I wish I had known earlier - that life is full of paradoxes about what is right or wrong in terms of people's mindsets and behaviour. That once we can let go of an attachment to being right (to our own views and opinions) – that there is a vast world of learning out there when we embrace differences and diversity
What else I wish I had known earlier - where we fail to see the logic or reasoning in what others do in the world – that we are all governed by a way of thinking - like the undercurrents of how organisational culture can undermine business strategy. The learning community at RISE has created a wonderful space for me to develop my consulting practice. We all bring a wide variety of experiences and diversity of approaches, so it is an ongoing process of critical reflection and inquiry, as we build our collective strength.
What else...
From my experience of leadership development in companies - that anyone's quest to be an inspiring and engaging leader is not a one-way process. If you want to be a leader, learn to be a follower. If you want people to be inspired by you, be inspired by them. The energy you put out is generally what you get back. When we operate from fear; fear of failure, fear of making mistakes, fear of being undermined, fear of exposure, fear of loss (e.g. of social status), fear of rejection, of ridicule etc - how we learn to channel that fear into positive versus negative energy - inwardly toward ourselves and outwardly towards others. That leadership starts with our sense of well being and how we genuinely take an interest in the well-being of others.