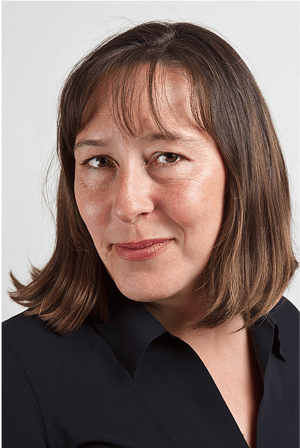 What do you really enjoy about your work that you would like to share with others?

I am a big believer in the practical application of learning, so what I most enjoy about my work is seeing clients apply the principles and learnings that they experience. I love to see how we take complex issues and help make them more accessible to work with.
There is nothing more frustrating than sitting in a classroom, learning theory, then going back to the office and popping it into a drawer and not utilising it. My passion is to help people to become truly aware of their skills, potential impact, and opportunities and how they can work together with people to achieve great things.
I think that working on ourselves should be honest, vulnerable, and fun. I am therefore a stickler for making sure we don't take ourselves too seriously and enjoy what we are working on to create that "sticky" learning that means we will go on and use it every day.
What has been your biggest learning experience in the past few years that has shaped the way you approach your work?

My biggest learning has been that there truly is space for so many different approaches and experiences. Leadership is not a qualification to be achieved, it is our mindset, behaviours, and actions that we display (or hide) that shows our true value as a leader. This is a joy to see in those I am working with as clients but also with other coaches, consultants, trainers, and of course, in myself as I grow and learn about myself too.. I believe the real value in a team is in its diversity and alternate views coming together. So often, people can find these differences difficult and challenging but this is, by its nature, one of the most valuable things to gain perspective. This is why I love to work with lots of different people and one of the reasons I joined the RISE Community.

What got you interested in this work, what continues to motivate you, and what do you wish you had known earlier?

After 16 wonderful years, I left Hertfordshire Police in 2013 to start my own business. I had the pleasure of experiencing many roles from Community Inspector to working with Prolific Offenders. This gave me a practical approach to working with people and solving issues internally, with communities, victims, and offenders. As an Inspector, I had a lot of opportunities to see the impact of people in teams and leadership roles. I trained as a coach whilst in the role and began to work with officers who wanted to develop their positive impact. I found that although they were great officers, the transition to leadership was not always an easy one and it was great to be able to help them slow down, get conscious of the wider issues, their own impact and start to design how they want to show up. This was a fascinating subject for me as I was seeing that being technically good at what you do does not necessarily make you a good leader. People need support to transition into these new roles. So, I decided to focus on how to provide this in my coaching practice.

I am continually blessed with seeing people grow and gain confidence in their skills and mindset and seeing teams perform better because those individuals can be a part of the team. This motivates me to continue with the mission to help people create the mindset and behaviours they need to be good leaders.

What do you find valuable about this RISE community? How can we continue to improve the way we bring consultants together?

The RISE community is so wonderfully diverse that I learn something every time I have the opportunity to work with anybody in the group. Because we are all independent and so different from one another, we can challenge our thinking and grow our ideas and respond to our clients' needs in very different ways. The way in which RISE is so open to looking at things from many perspectives is fresh and invaluable to growth and all the RISE consultants benefit from being able to tap into that collective intelligence.